Overview
High School Summer STEM Camp Overview
Dear Applicant:
In partnership with the Chicago Department of Family & Support Services, we are excited to host our High School Summer STEM camp again this summer. This program is for aspiring engineers and is a great opportunity to learn about the exciting fields of science, technology, engineering and mathematics (STEM) through our project-based learning curriculum.
This program is designed for students who have a strong interest and desire to learn about the STEM fields. It was created to give students the opportunity to engage in topics focused on the sciences and to better prepare them for pursuing STEM-related careers.
Project SYNCERE focuses on the importance of higher education through educational presentations and "hands-on" opportunities. Students will learn how to apply math and science concepts by completing various engineering projects. Our main goal is to teach students how their classes connect to the real world.
Offering an educational and interactive program for high school students is just one of the many steps Project SYNCERE is taking to fulfill its mission of developing young minds. By focusing our services on high school students, it is our hope that participants learn the importance and benefits of higher education and become the next generation of leaders, innovators, and engineers.
Thank you once again for your interest. We look forward to hearing from you.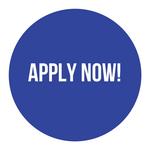 2017 Project SYNCERE Summer High School Engineering Camp from Project SYNCERE on Vimeo.
2019 Camp Details
Grades: Incoming 9th-12th graders

Dates: June 24th - August 2nd
Days of week: Monday - Friday
Time: 9:00 AM - 3:00 PM
Lunch: Provided
Field Trips: 3-5 trips will be taken over the 6-weeks
Cost: Free

Location: Holy Angels Catholic School,

750 E 40th St, Chicago, IL 60653
Typical Day
| | |
| --- | --- |
| Time | Description |
| 9:00am | Students Arrive/Morning Activity |
| 9:30am | Engineering Activity and/or Guest Speaker |
| 11:00am | Physical Activity |
| 12:00pm | Lunch |
| 12:30pm | Engineering Plan/Build |
| 2:45pm | Day Recap |
Applicant Requirements
Student must complete and submit an application by the deadline.

Student must be a resident of the City of Chicago.

Student must be entering grades 9 -12 in Fall 2018 and be at least 14 years of age by the start of the program.

Student must be in good academic standing.

Student must upload a copy of their latest report card.

Student must attend all six weeks of the program.

Student must have an interest in the fields of science, technology, engineering and math (STEM).

Student must be able to work both independently and in groups

Student must arrange timely transportation to and from the site location

Student must be on their best behavior at all times and be able to interact and get along well with others. Students who act inappropriately will be dismissed from the program. Project SYNCERE's staff reserves the right to excuse students for inappropriate behavior that impedes the positive and educational experience of the program.

Student must, upon acceptance, complete a Dept. of Family & Support Services Intake Form & Afterschool Matters Application
Application Process
Applicants must complete all required sections in this application by the deadline.
Essay Questions
Last Semester Report Card
Students advancing to the next round will be invited to interview. After which, applicants will be notified of their acceptance.
Questions:
Phone: 773.982.8261
Email: apps@projectsyncere.org